Booking is now open for the following events; watch this space for details of additional concerts which are being planned for the autumn.
Saturday 23 July, 7.30pm: Sounds of Summer
Schubert lieder and English songs with piano and violin
Songs and chamber music by Schubert, Mozart, Vaughan Williams, Holst, Frank Bridge and Peter Thorogood make up the main part of this programme which is framed by less well known songs for baritone, violin and piano by Louis Spohr, Carl Reinecke and Christian Sinding (he of The Rustle of Spring) – the last a short but Wagnerian epic!

Tickets £28.50, to include wine and canapés. BOOK HERE
Saturday 15 October, 7.30pm: The FB Pocket Orchestra
Blues, Ragtime, Jazz, Songs and Dances
By popular demand the incredible POCKET ORCHESTRA returns to St Mary's. These three multi-talented young musicians released their first album in 2012, with the aim of presenting a contemporary slant on popular music from the late 19th and early 20th centuries. Working backwards from the music of the 1930s they developed a joyous sound that spans a wide range of musical tastes. A unique, toe-tapping experience!
Tickets £28.50, to include wine and canapés. BOOK HERE
Saturday 10 December, 7.30pm: St Mary's Traditional Christmas Cracker
SUSAN JAMESON and JAMES BOLAM, with Giles White baritone, Terence Allbright piano
Our special celebration of Christmas in words and music with some pleasant surprises chosen from Peter Thorogood's archive of poetry and prose, including some of this year's famous anniversaries. Join us in a joyous, reflective, festive programme of songs, carols and seasonal readings.
Susan Jameson and James Bolam have made many stage appearances and been seen in many television series, including the BBC's popular New Tricks. Giles White sings with the choir of St George's Chapel, Windsor. Terence Allbright is both pianist and composer, and has accompanied some of the world's most famous singers.

Tickets £37.50, to include wine and Christmas canapés. BOOK HERE
All concerts take place in the elegant Victorian Music Room (pictured below). Please note that all seats are unreserved.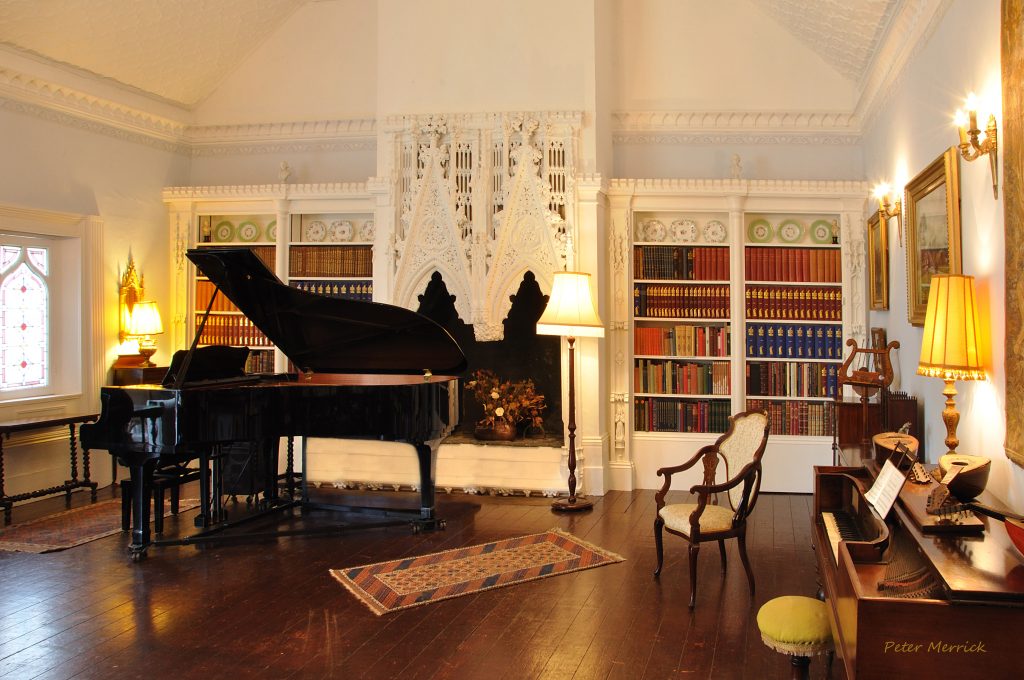 If you would like to receive information about forthcoming events, you can sign up to our Mailing List here